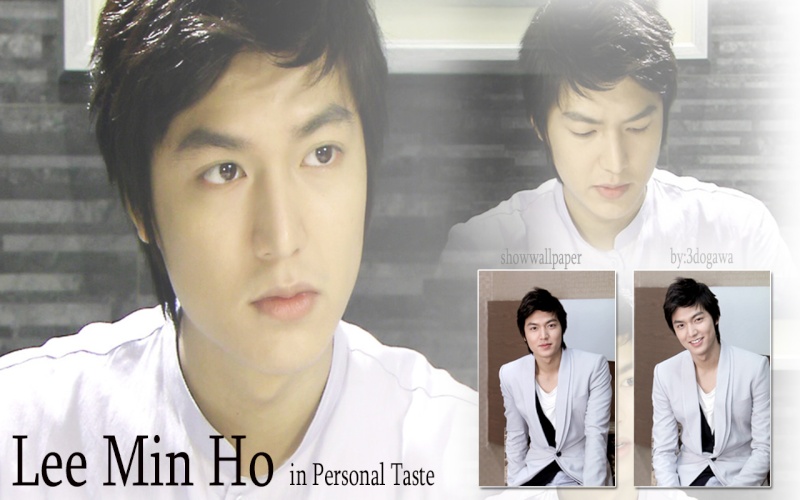 Profile

* Name: Lee Min-Ho
* Hangul: 이민호
* Profession: Actor
* Birthdate: June 22, 1987
* Birthplace: South Korea
* Height: 187 cm.
* Star Sign: Cancer
* Blood Type: A

Biography

Lee Min-Ho was born in Heukseok-dong, Dongjak-gu, Seoul, South Korea on June 22, 1987. His family consists of his mother, father, and one older sister. As a young child, Lee Min-Ho hoped to become a football (soccer) player, but an injury in the 5th grade of elementary school ended those dreams. However, Lee Min-Ho still keeps up with football and mentions Nal-do Ho as his favorite player.

In the 2nd year of his high school career, Lee Min-Ho turned his attention to acting. By the time of Lee Min-Ho's senior year in high school he joined Starhaus Entertainment with the help of an acquaintance. After going through training, Min-ho started auditioning for roles and landed smaller roles in several television dramas. His major breakthough came with Min-ho landing the lead role in the KBS2 drama "Boys Over Flowers" as Ku Jun-pyo. The television series became immensely popular and regularly received ratings of over 30% in South Korea. Lee Min-Ho is currently majoring in Film & Art at Konkuk University.
Trivia

1. Min-ho lee has stated his ideal woman is someone petite, with pure character, and fair complexion.
2. Lee Min-Ho is good friends with actress Bo-yeong Park (acted together in the 2006 televison drama "Secret Campus" and the 2008 film "Our English Teacher") and has been friends with actor Jeong Il-Woo since middle school.
3. The scariest moment for Lee Min-Ho was when he got into a car accident at the age of 20. Min-ho was hospitalized for 6 months.
4. Min-ho has mentioned Leonardo DiCaprio, Sol Kyung-Gu, & Kim Su-Ro as some of his favorite actors.